500x500mm Rental LED Display EA500H1 Series
EA500H1 Series rental LED display is indoor/outdoor double-Sided maintenance LED screen.
frontal and rear maintance is available for LED Panels and Power Box. Perfect Design with new techology and elegant appearance.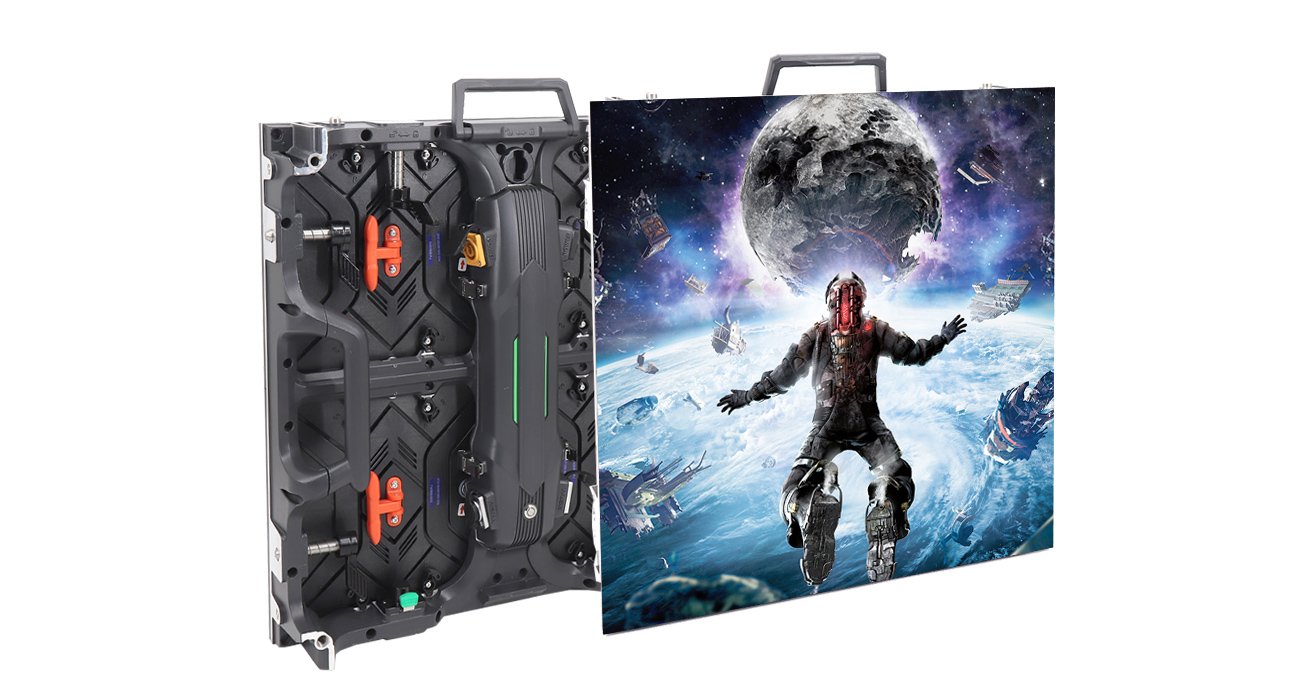 Double Maintenance Design
Double Maintenance Rental LED Display adopts Magnet Adsorption LED Panel,
the cabinet is accessed with frontal & rear design, easy installation for LED panels.
Front and rear dual service operation video
Detachable Versatile Control Box
Hard Connection design with removable power bank and HUB Board.
Fits for both indoor and outdoor,No tool needed, rapid replacement.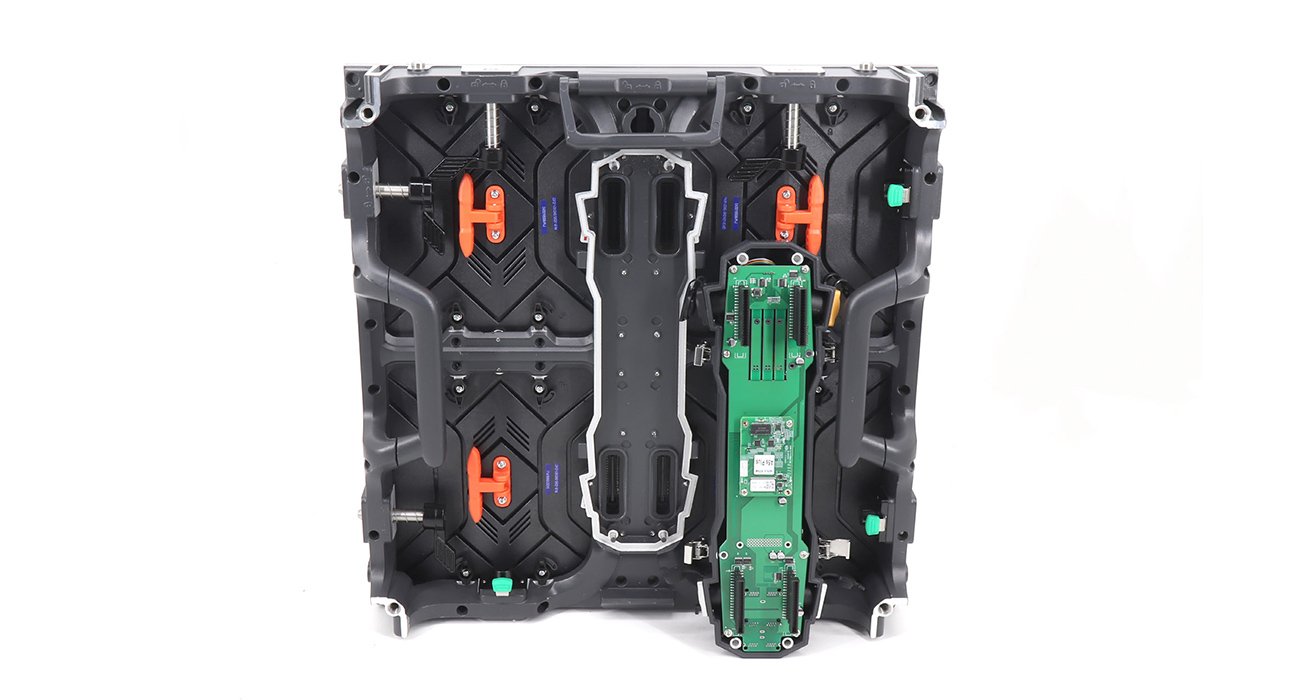 Fast Installation
Quick lock design enables one engineer to finish installation, disassembly and maintenance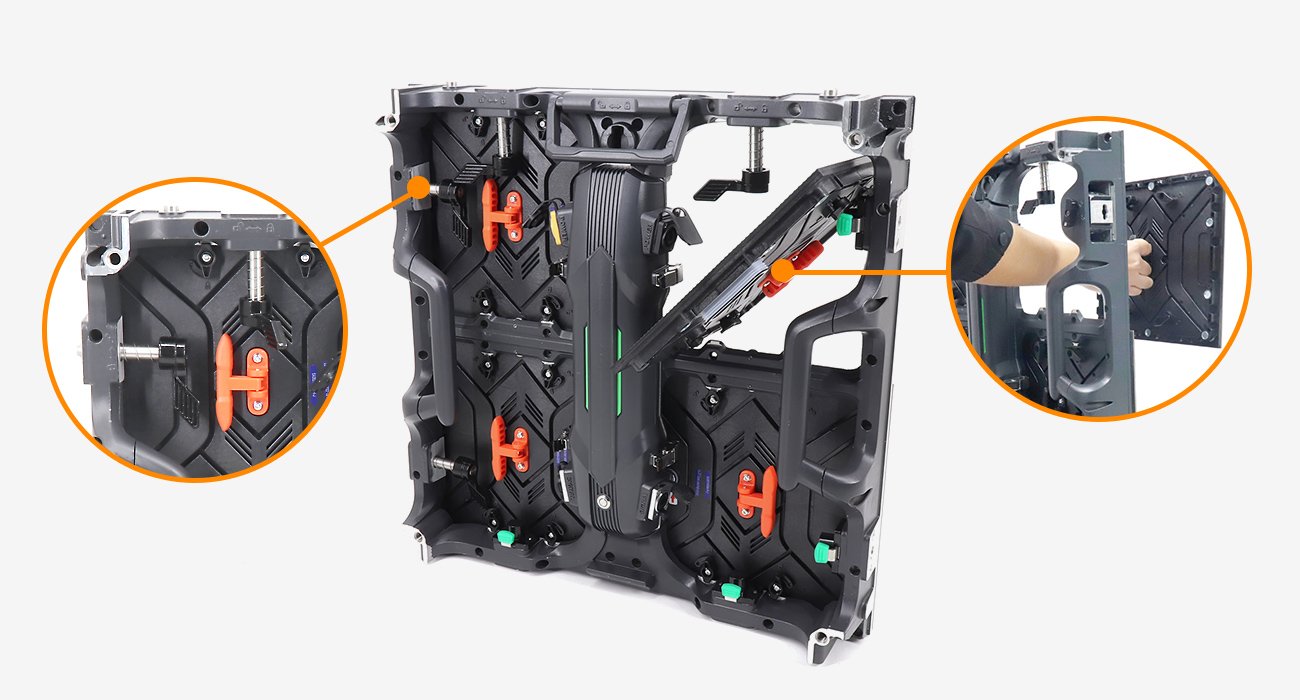 Ultra lighweight, Slim Design
500*500mm standard cabinet size, Ultra-Light die-casting aluminum,
ultra-thin thickness with 80mm. For easy transport and Portable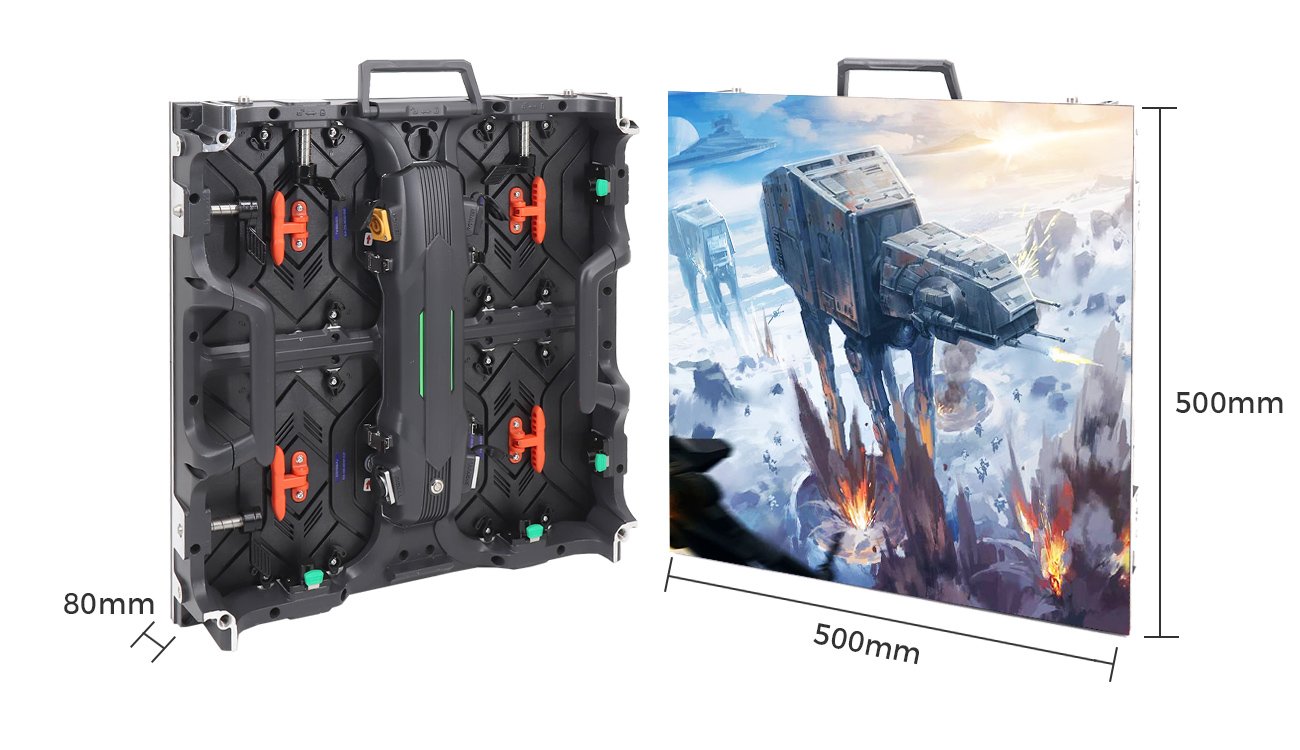 High Precision Curve Lock
High Precision Curve Lock design (-10° to +10°) is adopted to solve the problem that the old curved lock is difficult to use before.
Rotational control, more accurate, easy to use and quickly adjust curve degree.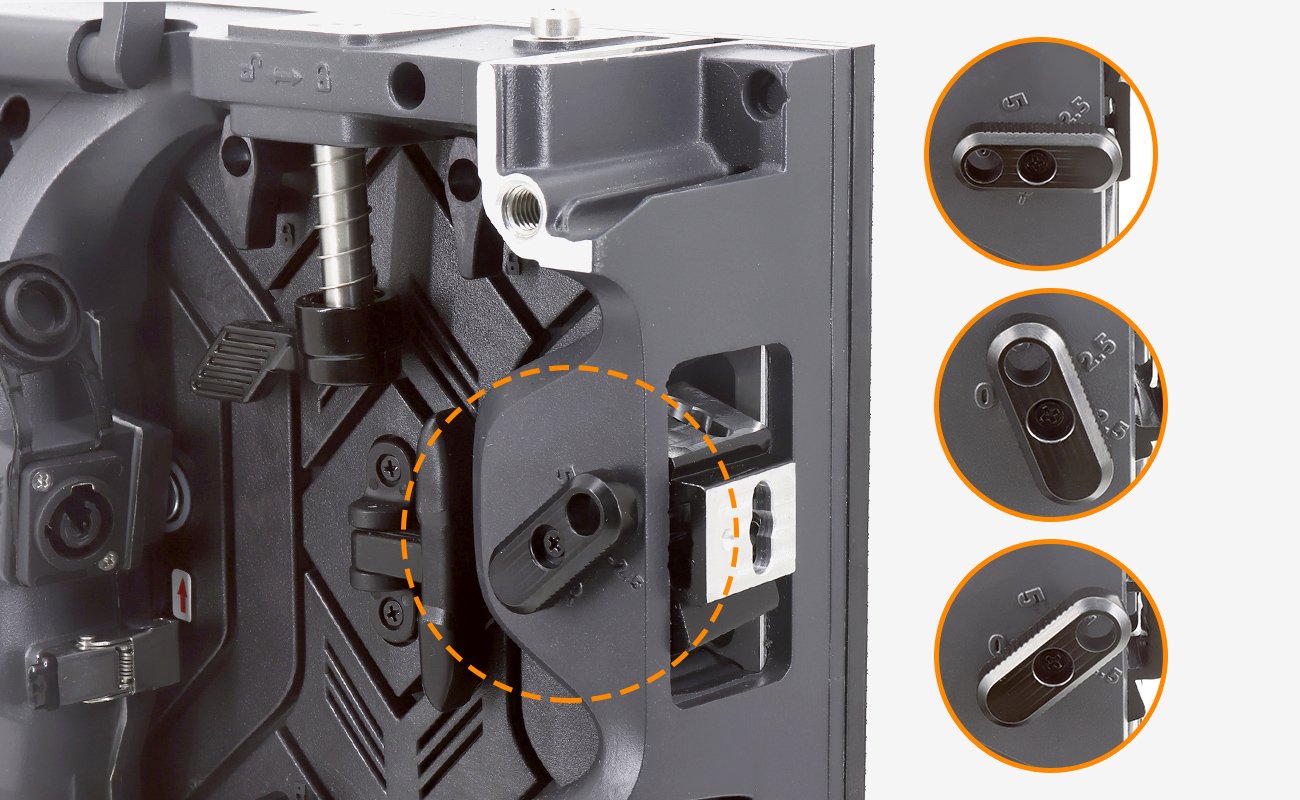 Curved Installation
By adjusting the curve lock, the arc installation of the led screen can be realized

IP65 Dustproof And Waterproof
The EA500H1 Series outdoor led display supports IP65 dustproof and waterproof,
it can resists severe weather conditions during outdoor activities. And die-cast aluminum is corrosion resistant.
Seamless Display , Better Visual Effects
High precision LED display make seamless splicing image and video display, offering you the perfect visual experience you desire.
The picture quality confronts viewers with an entirely new sensory experience.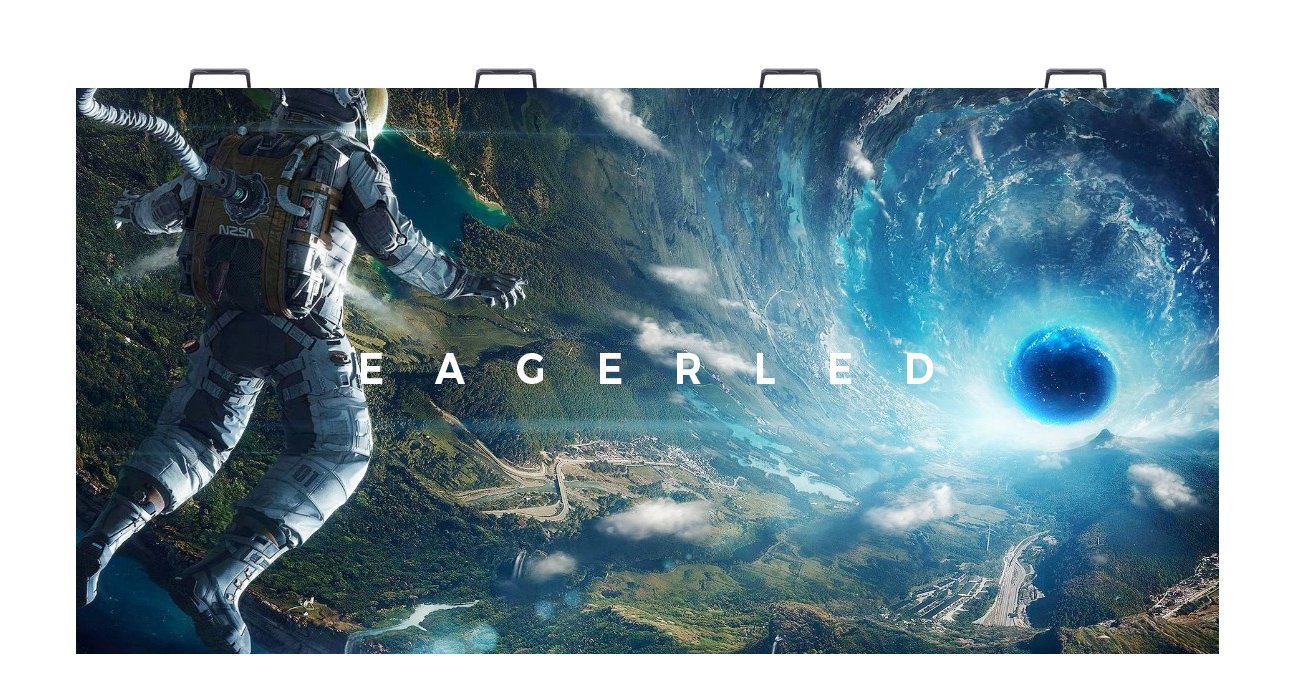 Suitable For 250x250mm Standard Size Modules
500x500mm LED display with standard size panel: 250x250mm. Standard led screens are quick to assemble and maintain.
Changing the pixel spacing is also very convenient, just change the modules because they have the same module size and structure.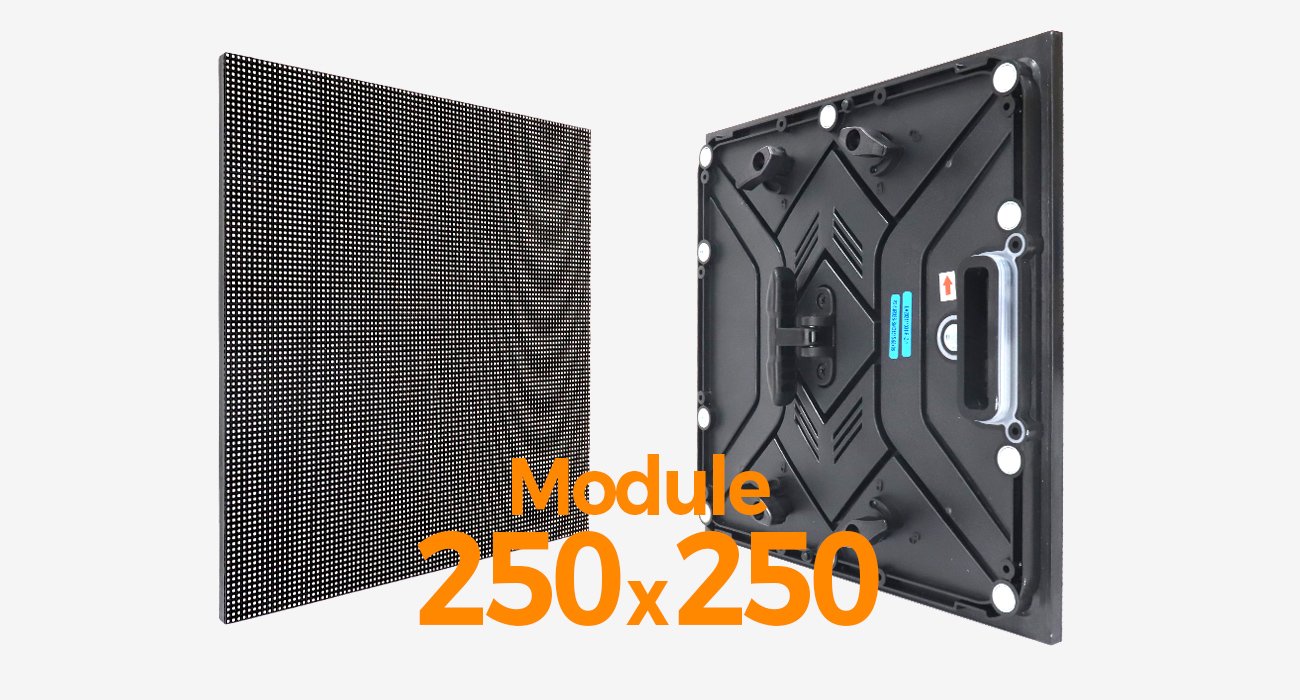 Wide Viewing Angle
Viewing angle is up to 120° vertical and horizontal, providing a wide viewing angle.
Ultra-wide viewing angle give you the largest screen viewing area. It offers you clear and natural images in all directions.
Outdoor 500x500mm Rental LED Display EA500H1 Series Parameter
Indoor 500x500mm Rental LED Display EA500H1 Series Parameter