EA-Floor Indoor 500x1000mm Floor LED Display
Compared with the traditional LED display, the floor LED display adopts a special design in terms of load-bearing,
protection performance, and heat dissipation performance.
Its purpose is to make the floor tile screen adaptable to high-intensity stepping and long-term stable operation.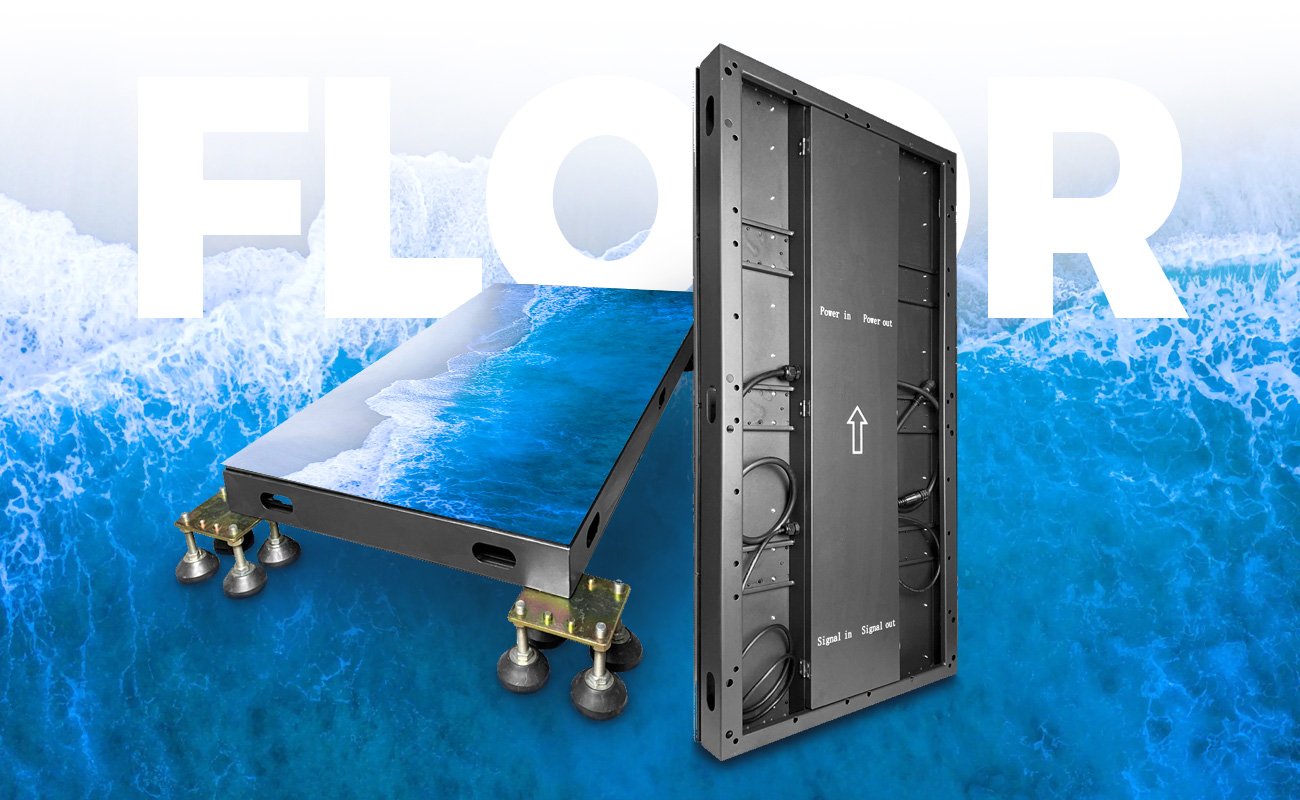 Easy Installation
It supports multiple installation methods. According to the actual installation environment,
you can choose different installations.Ground installation, embedded installation,
steel frame installation, or rail installation are all ok.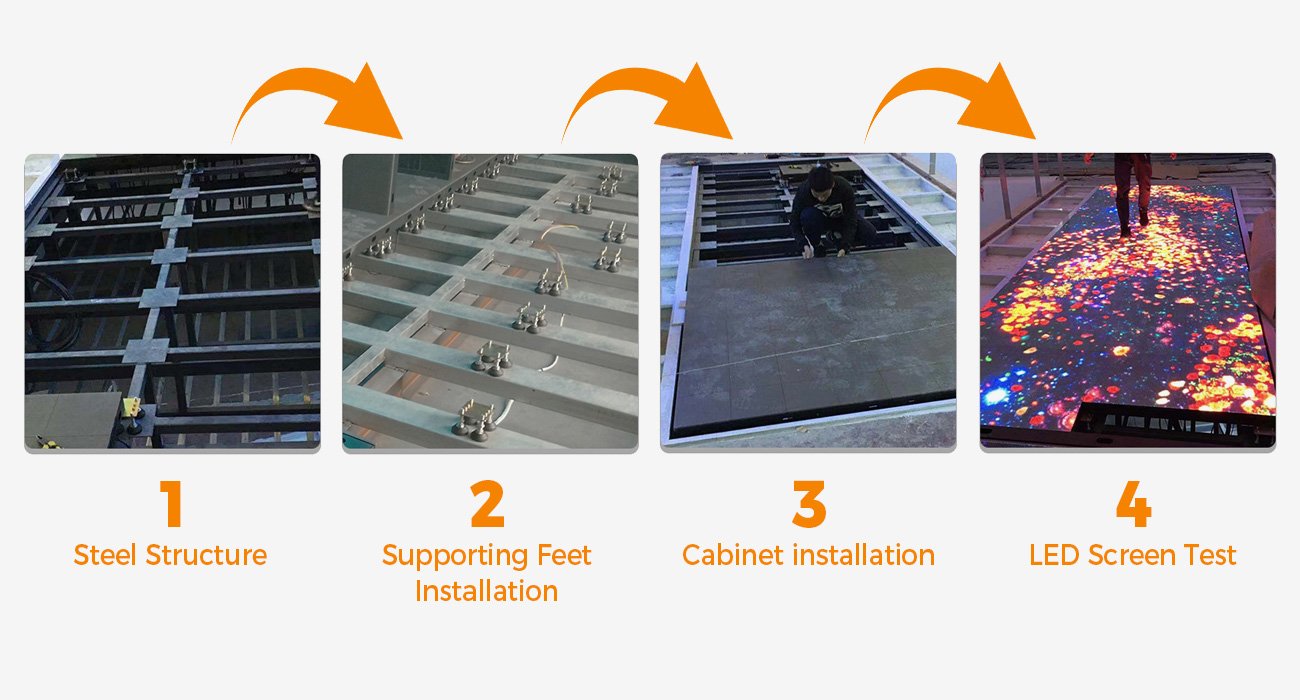 Module with Anti-scratch Mask
The cabinet is suitable for modules of 250x250mm, and the mask is convexly designed to enhance
the wear resistance of the surface of the module,and the protective rubber ring increases waterproof performance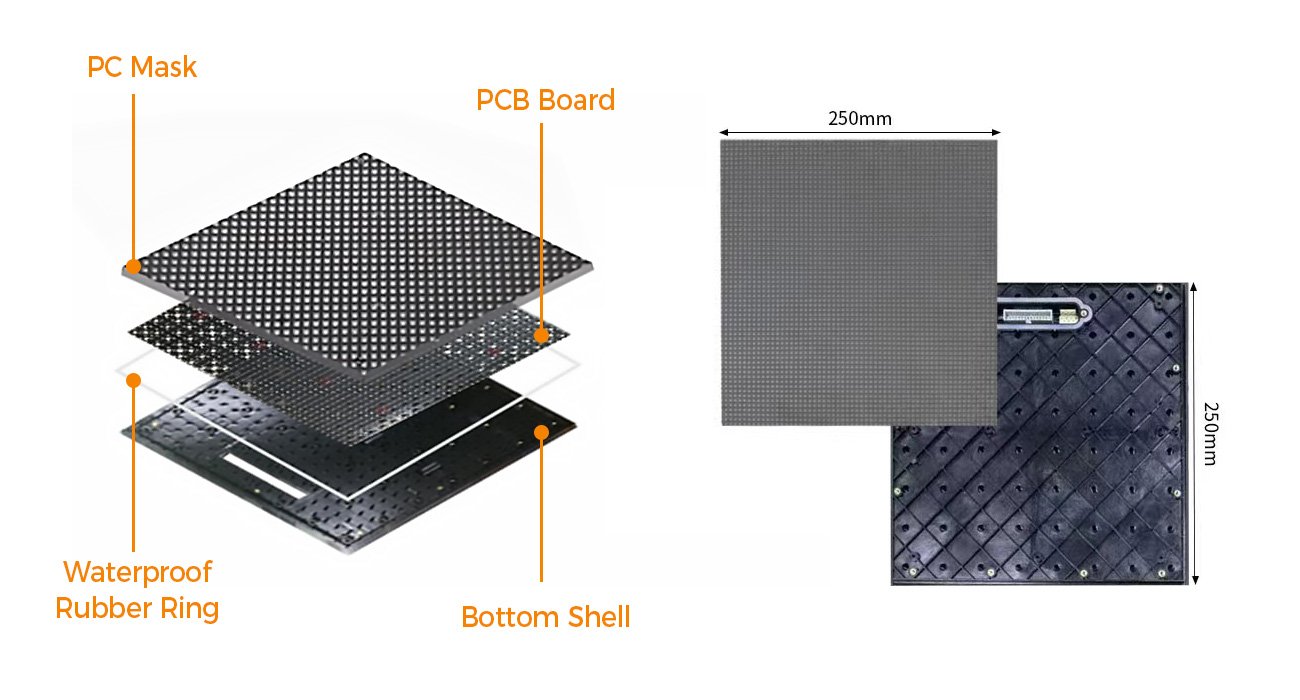 Front Service
With magnetic design,supports front service, save your time and energy to finish the maintenance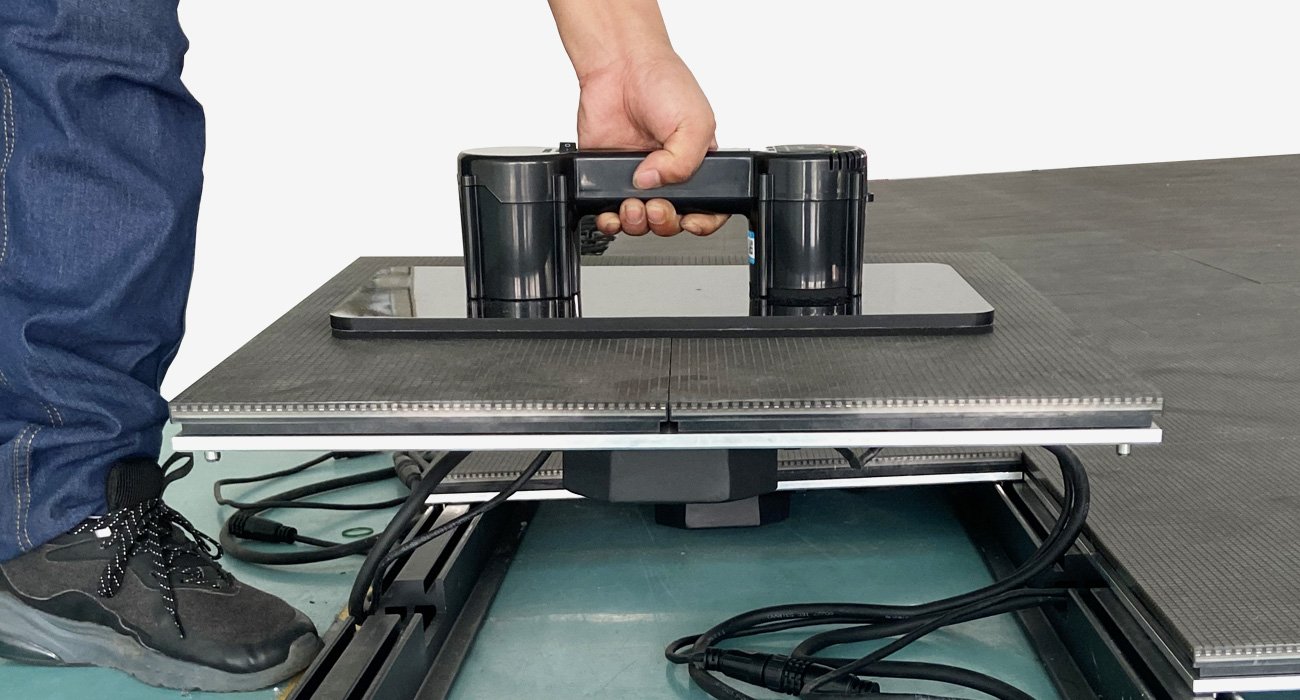 Super Strong Load-bearing Performance
Loading over 2,000KG/m² (a SUV car) on LED Panel,
Good load bearing is the key to ensure the normal operation of the display equipment.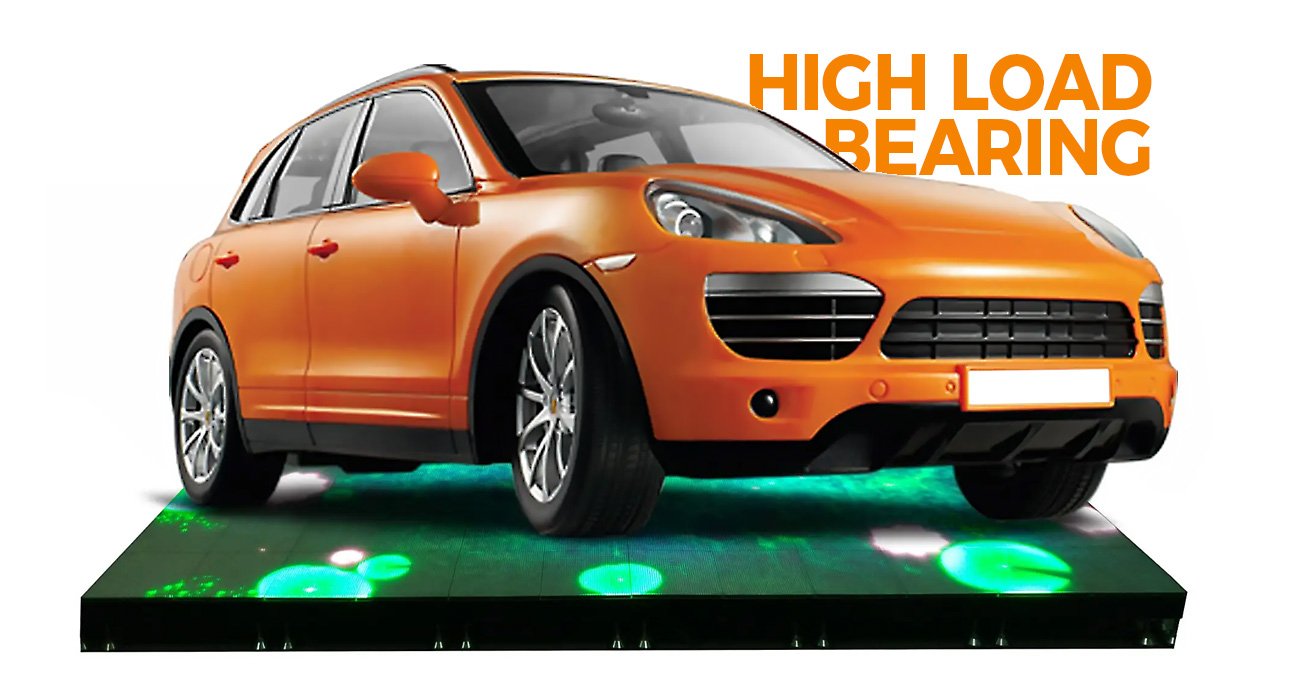 Wide Application
Floor LED screens are widely used in bars, theaters, hotels, stage performances,
concert halls, shopping malls and other places.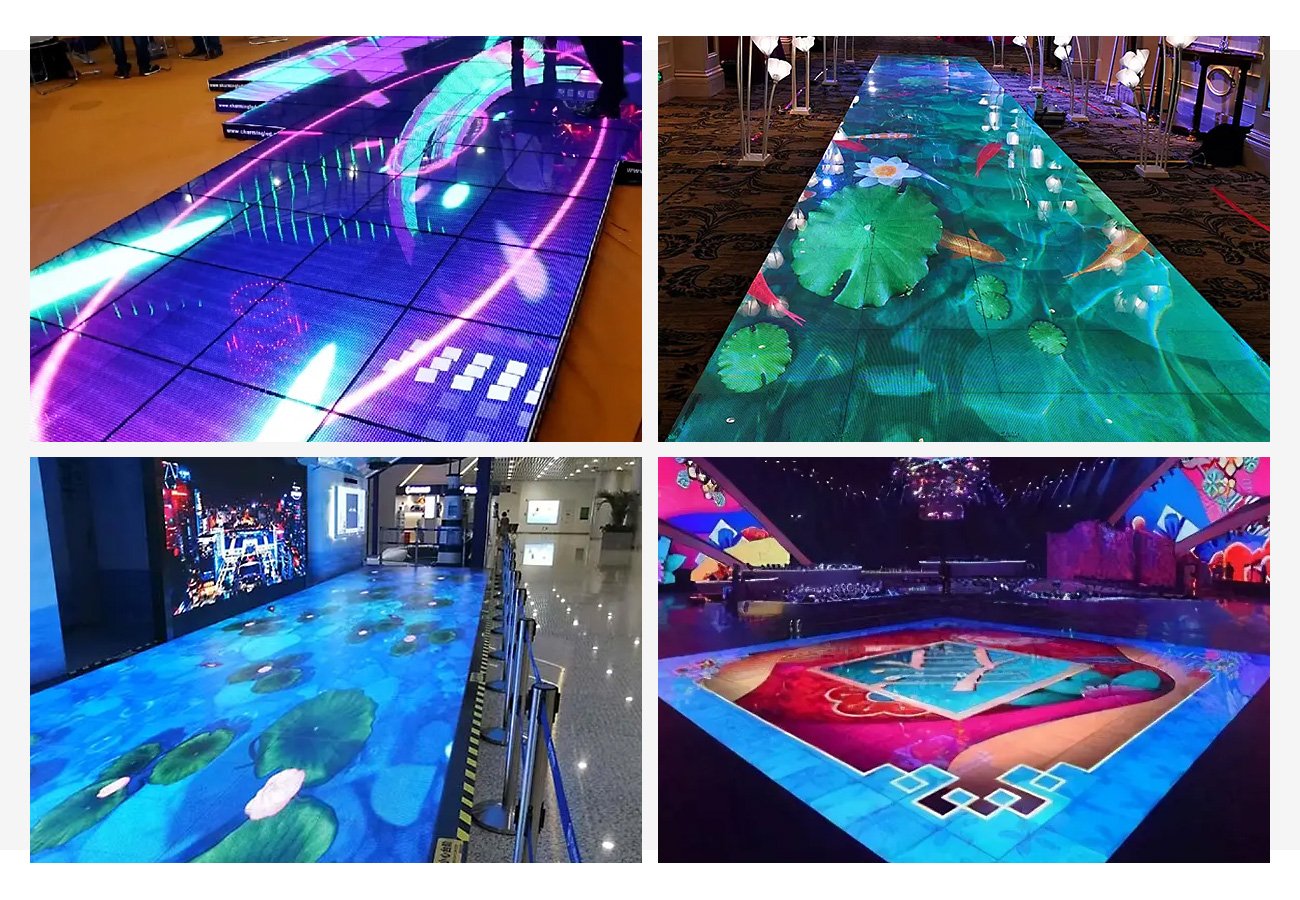 EA-Floor Indoor 500x1000mm Floor LED Screen Parameter