500x500mm Rental LED Display EA500H2 Series
Ultra thin Design with Detachable back cover, High Precision Curve Lock for Curved Installation,Corner Protector for LED,
Magnetic Module, High Waterproof and Modules are arranged regardless of left and right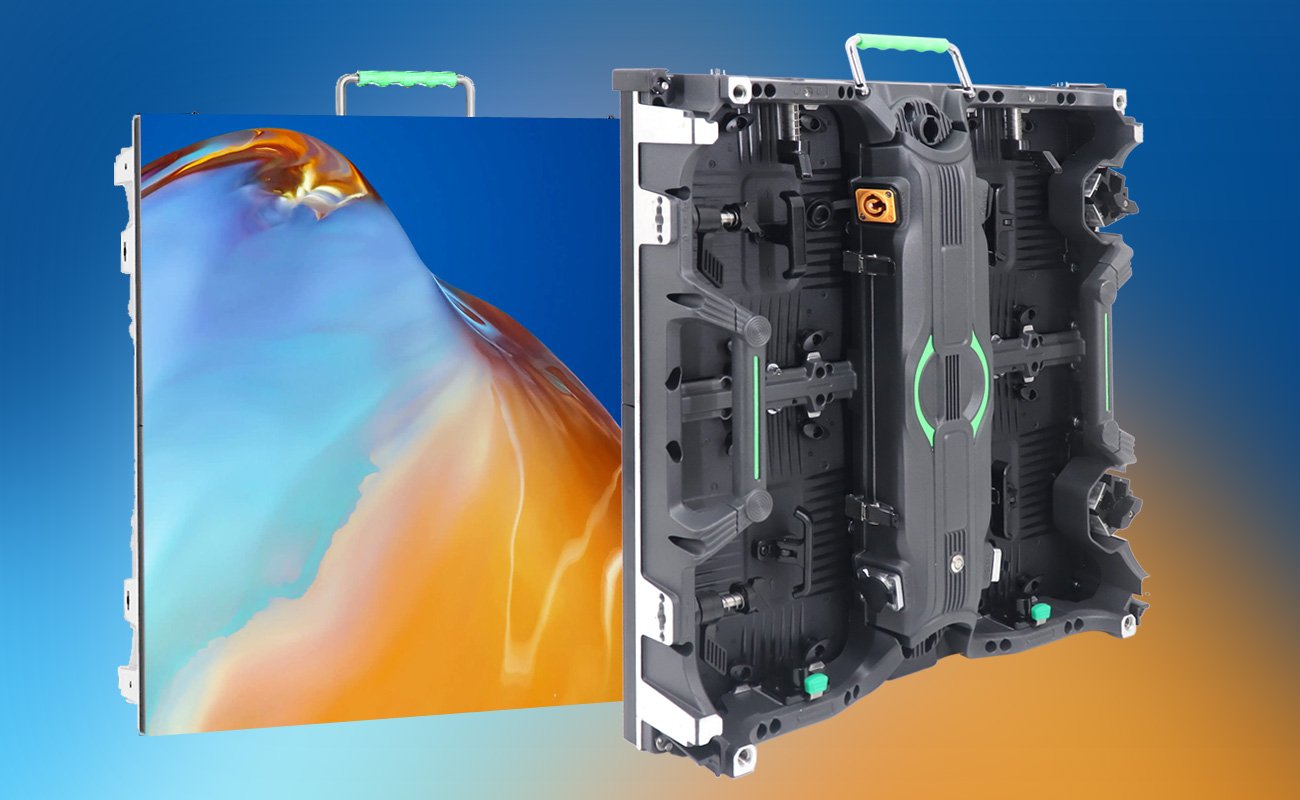 Double Maintenance Design
Double Maintenance Rental LED Display adopts Magnet Adsorption LED Panel,
the cabinet is accessed with frontal & rear design, easy installation for LED panels.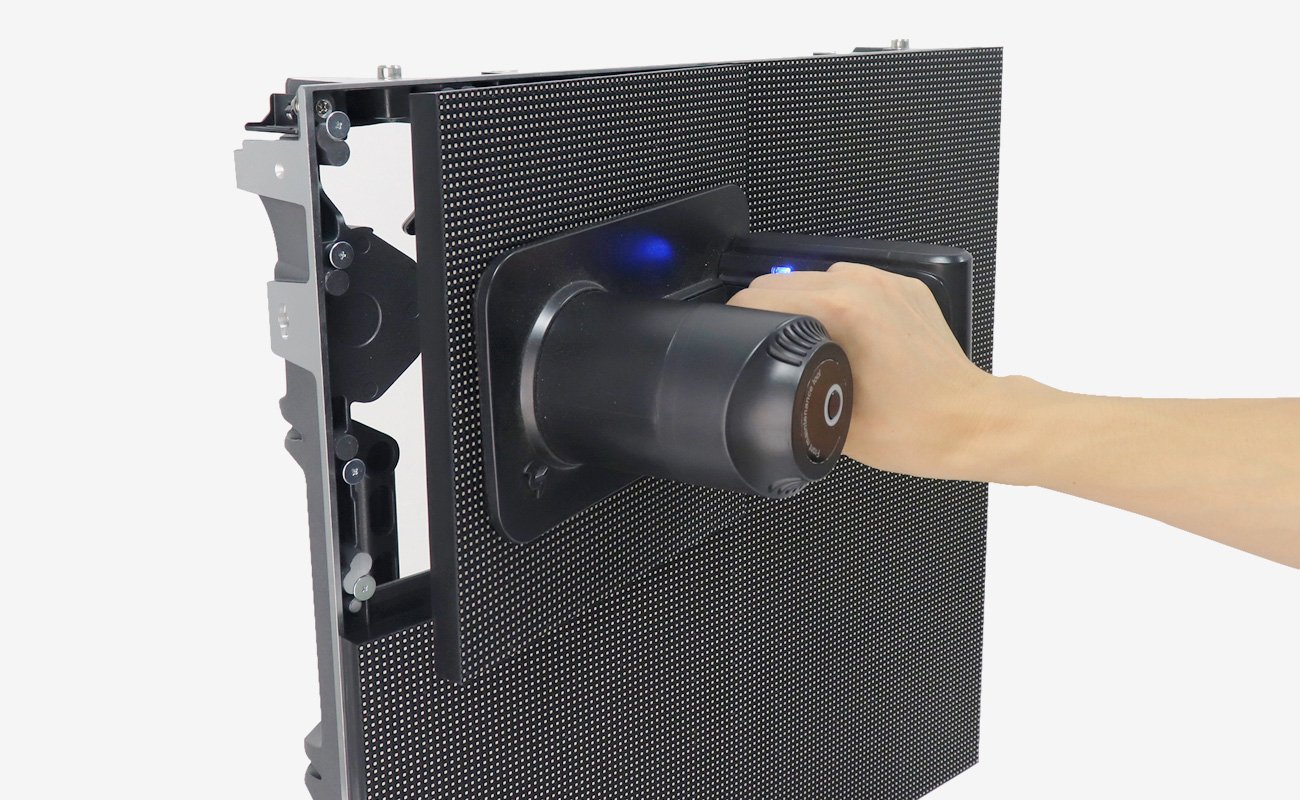 Perfect Cabinet Design
Excellent product came in all details from cabinet handle. cabinet fxied slot, fast lock,
magnet adsorption module, module installation knob, Power& signal connector, detachable power boxing, and more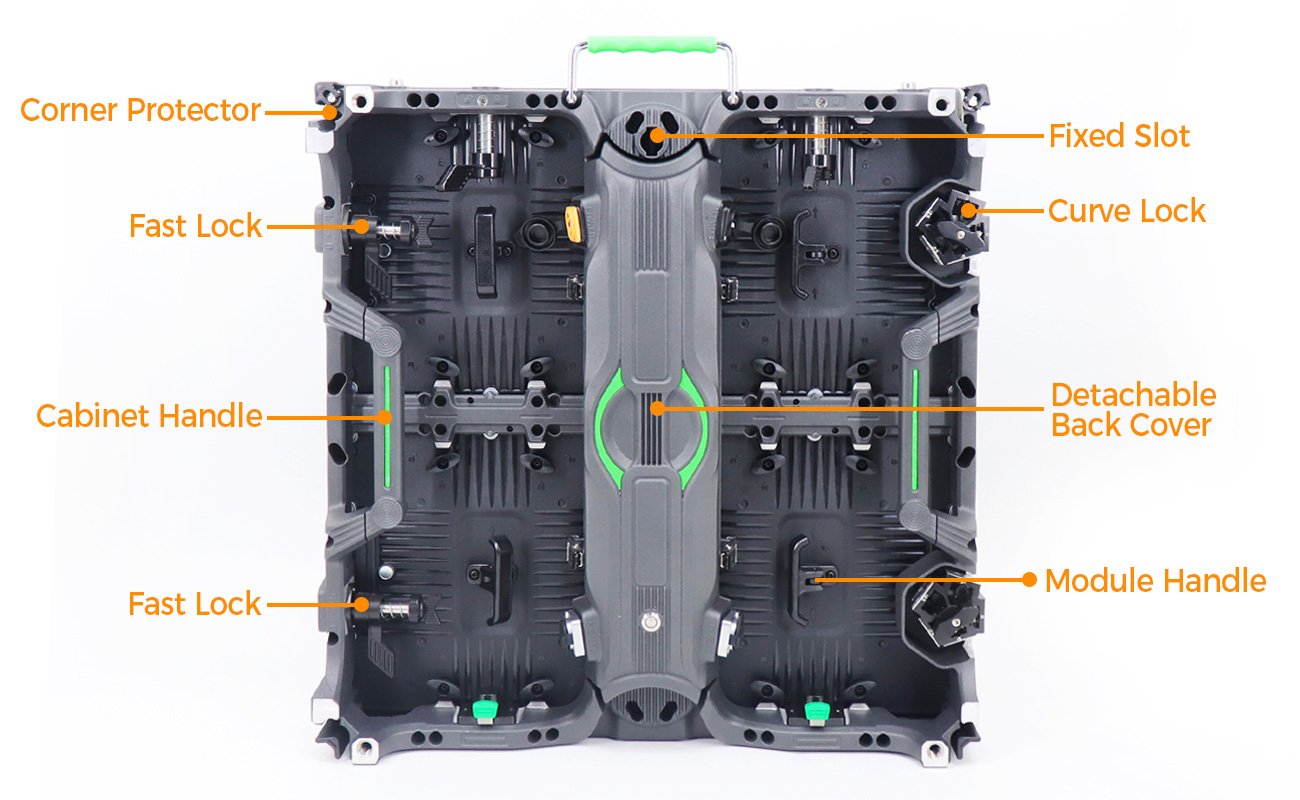 High Precision Curve Lock
Adopt high-precision curve lock design (-10° to +10°), rotation control, more accurate,
easy to use, and quickly adjust the degree of curve.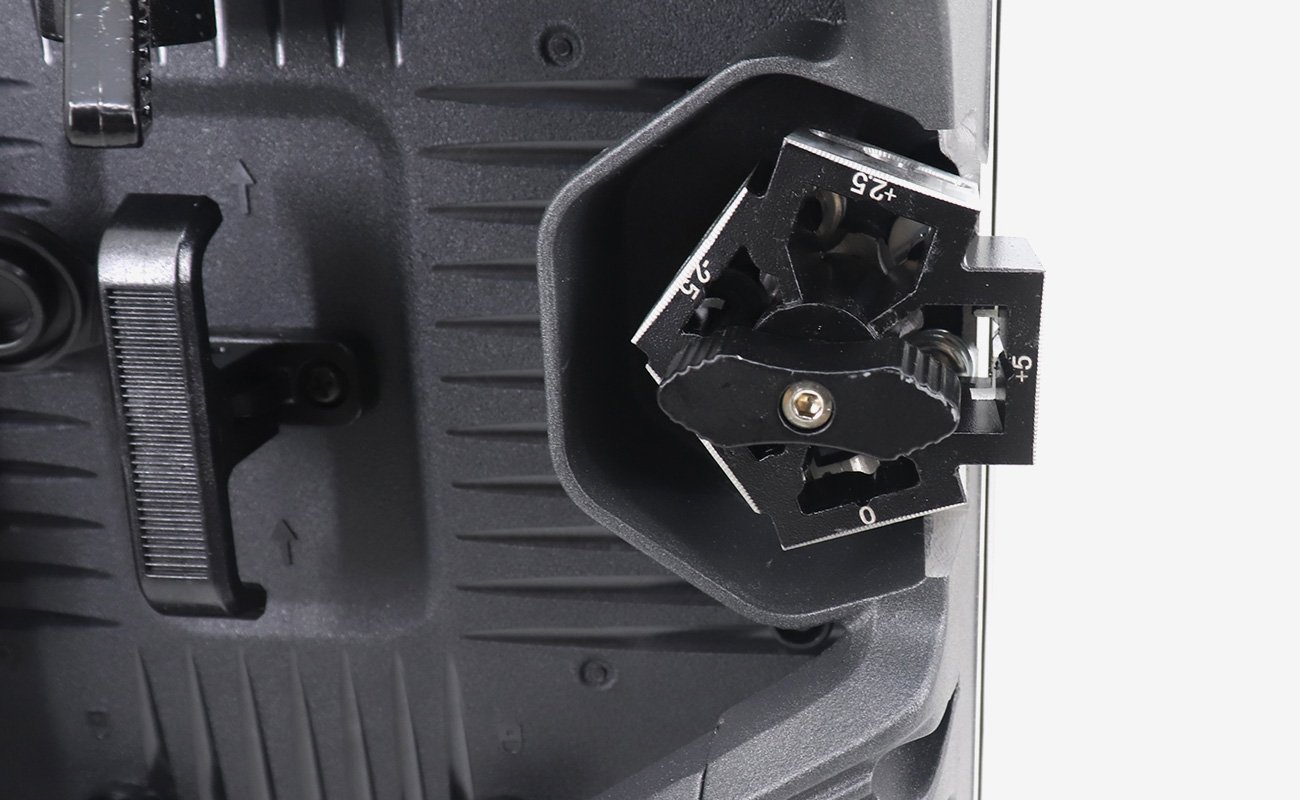 Corner Protector
The LED screen has four corners to prevent damage to the LED,Transportation, installation, operation,
disassembly and assembly are more secure and easy to use.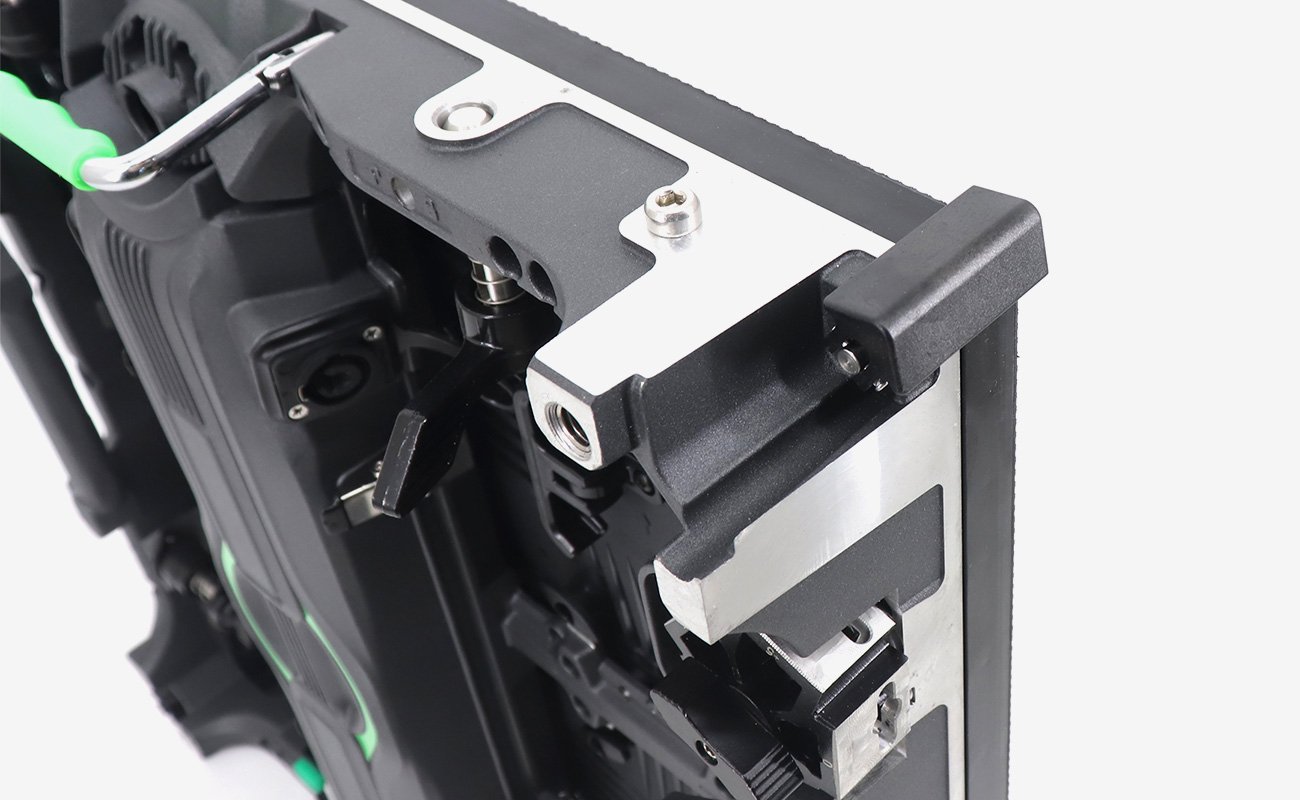 Detachable Back Cover
Hard Connection Design with detachable Power box and HUB Poard, High IP65 Waterproof with Double Sealing Rubber Ring,
Quick Mounting of Buckles for assamble and disassamble of back cover.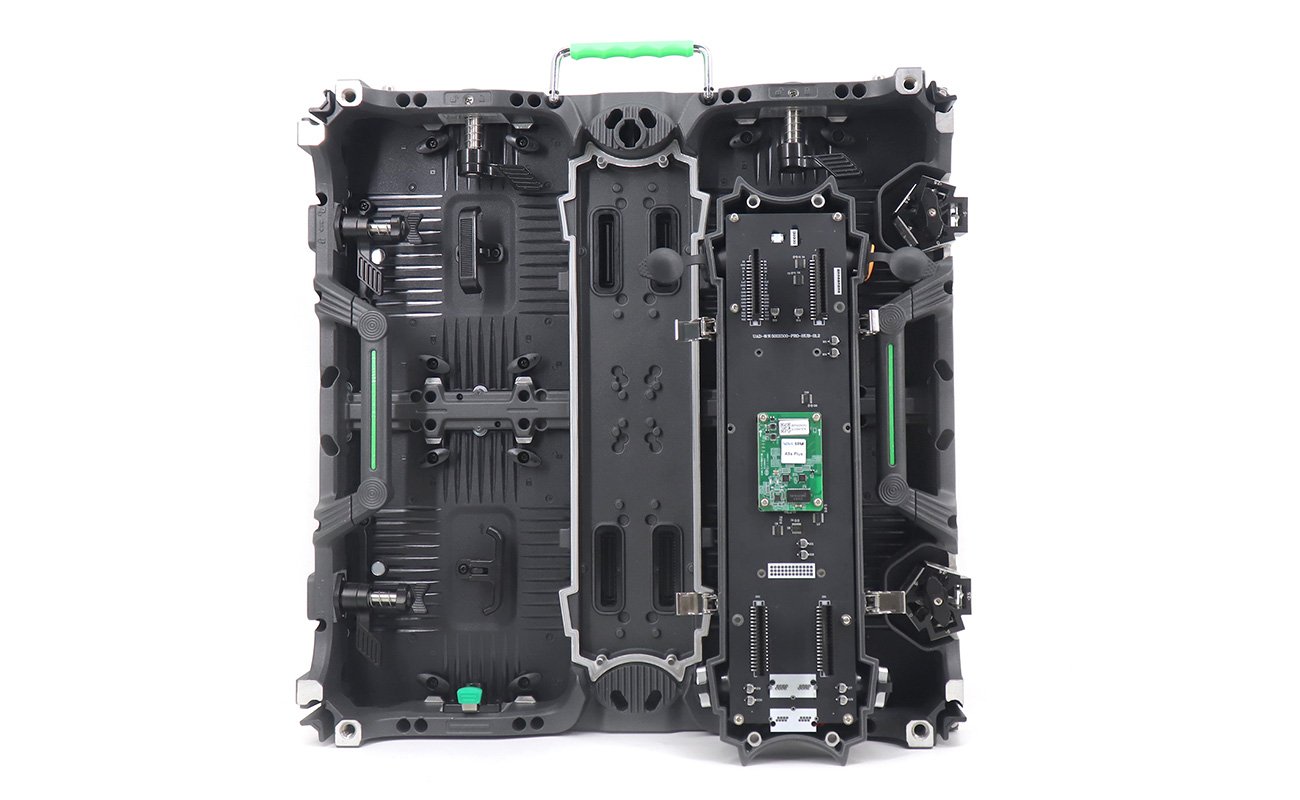 Lightweight and Thin
EA500H2 series LED display cabinet weighs 8KG/pc, easy to operate: one person to install, disassemble and maintain.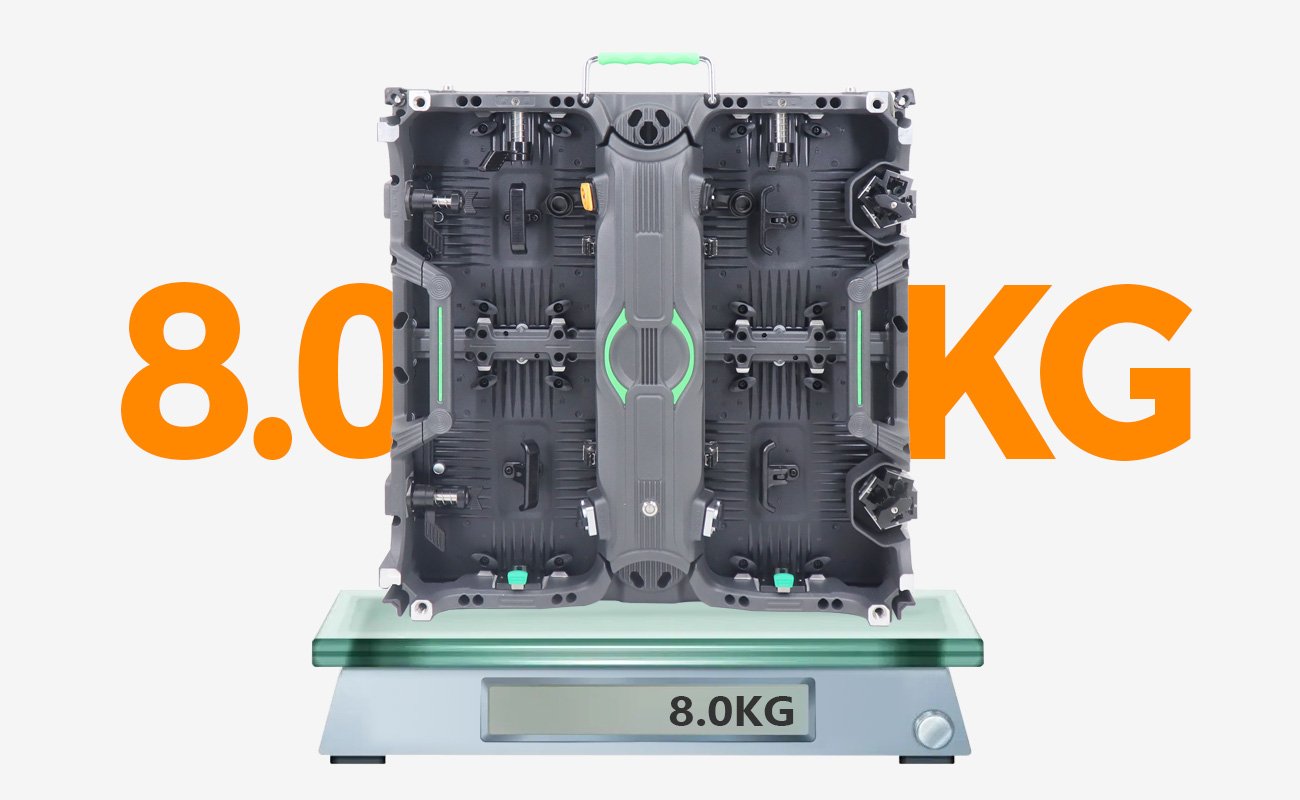 Wide Viewing Angle
Viewing angle is up to 140° vertical and horizontal, providing a wide viewing angle.
Ultra-wide viewing angle give you the largest screen viewing area. It offers you clear and natural images in all directions.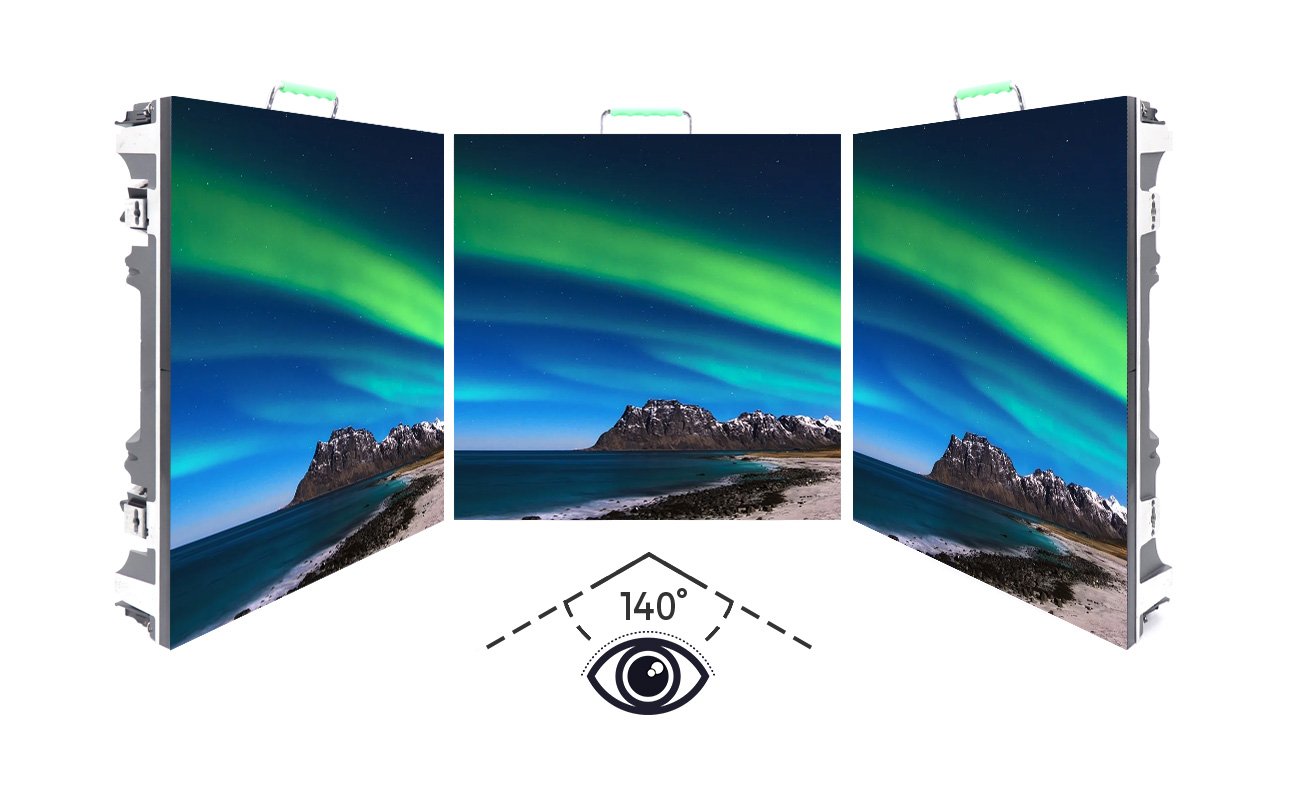 Outdoor 500x500mm Rental LED Display EA500H2 Series Parameter
Indoor 500x500mm Rental LED Display EA500H2 Series Parameter