Soft Flexible LED Display (EA-Flex Series)
The main feature of flexible LED display is that the LED panel is soft, flexible.
Compare to indoor fixed LED display and outdoor fixed LED display, the soft flexible LED panel can be any designed forrolled,
bend and swing to do any shape LED video wall as you want.

Soft Flexible LED Display Module
Flexible Soft LED Display module is super thin, very light weight and most flexible to design shapes, effects,
in any types, arc in any angles. With repeating curving, it won't break LEDs as well design of mask covers.
At present, 240x120mm series, 320x160mm series and 256x128mm series are available.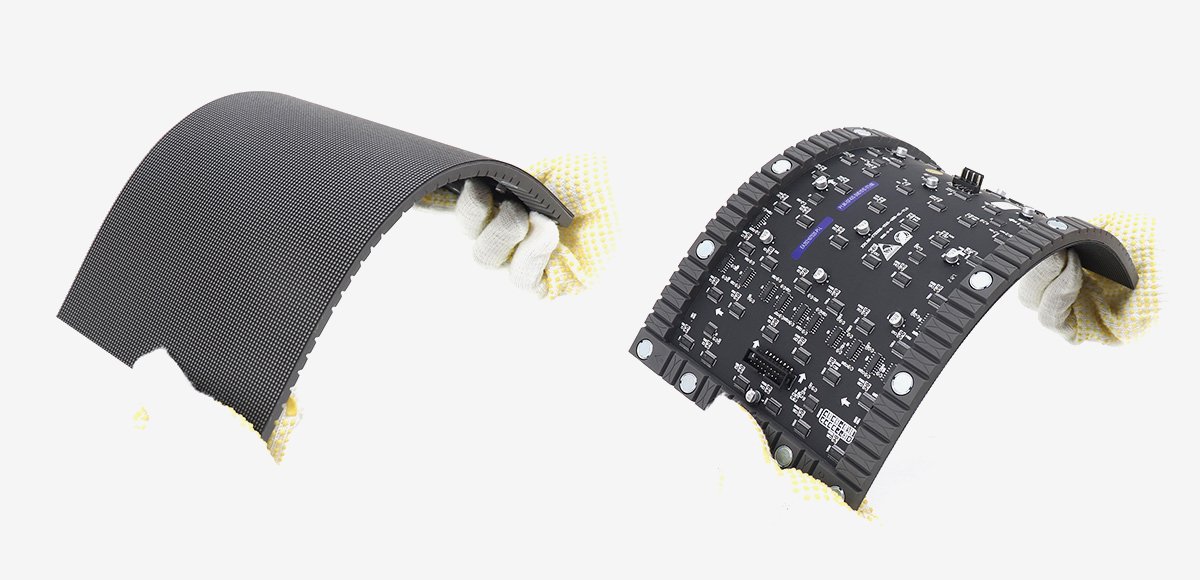 Large Radian and High Flexibility
The flexible module LED display uses a flexible material circuit board, and the mask is made of silica gel.
The module is flexible, and various screen shapes can be customized at will,
such as cylindrical, arched, wavy, convex, concave etc, to create an amazing and unbelievable viewing effect.
Ultra-thin and Ultra-light
Module's thickness is only 8.6mm. Ultra-thin design takes up less space.
Soft,thin and light features are suitable to create more curved effects possibilities.
Simple And Quick Installation
EAGER soft module series LED display adopts strong magnetic suction assembly design,
which can be quickly installed or replaced, precise and seamless, arbitrary splicing, diverse installation,
flexible and efficient, meet personalized design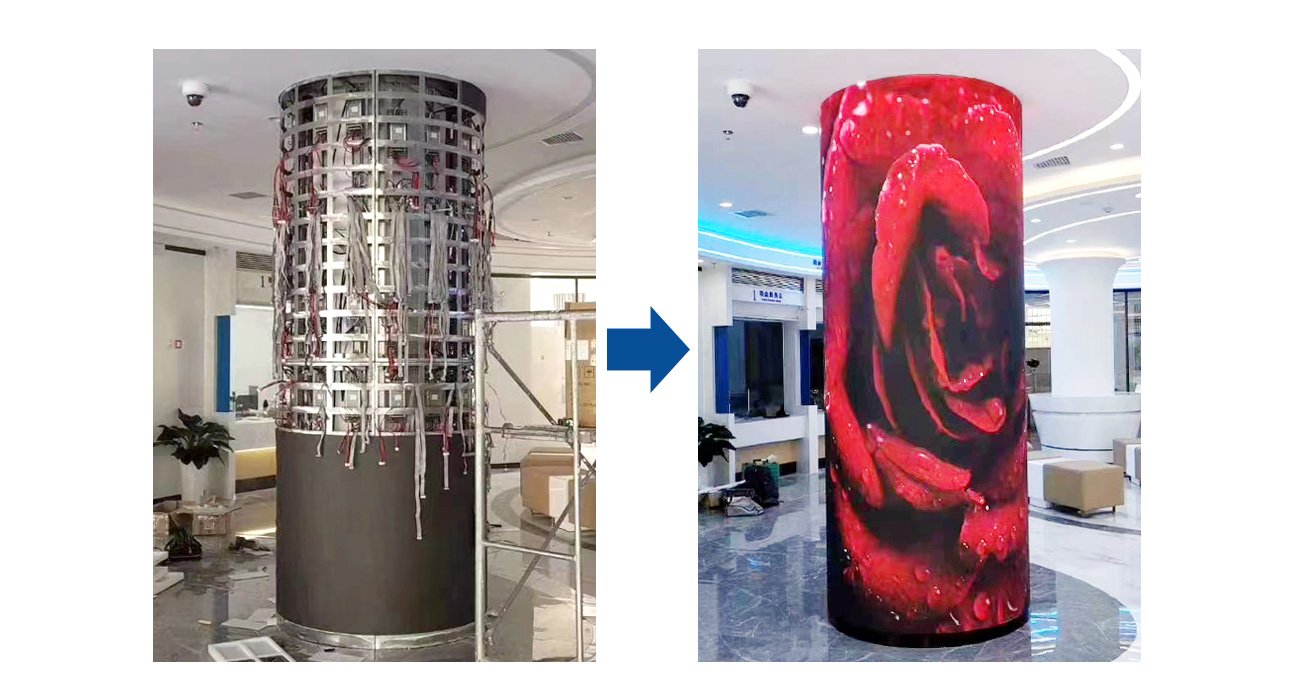 Magnetic Front Service Design
Thanks to the magnetic design, it can be easily attached to any metal surface/structure, saving frame, space and maintenance costs.
With special tools, front-end maintenance can be completed, which is convenient and quick.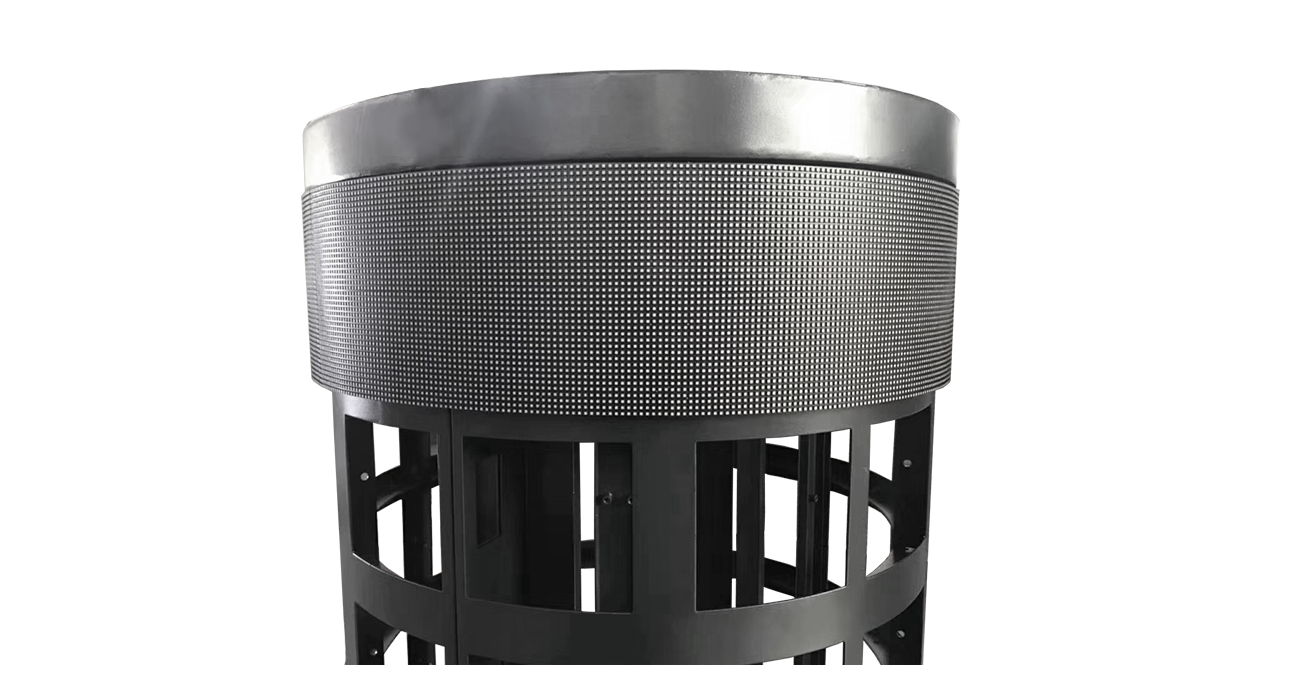 Higher Contrast Ratio And Definition
EagerLED flexible LED screen adopts the latest advanced SMT technology,
high-performance IC chip drive, stable quality, high refresh,
you will see delicate and soft pictures and get an excellent visual experience.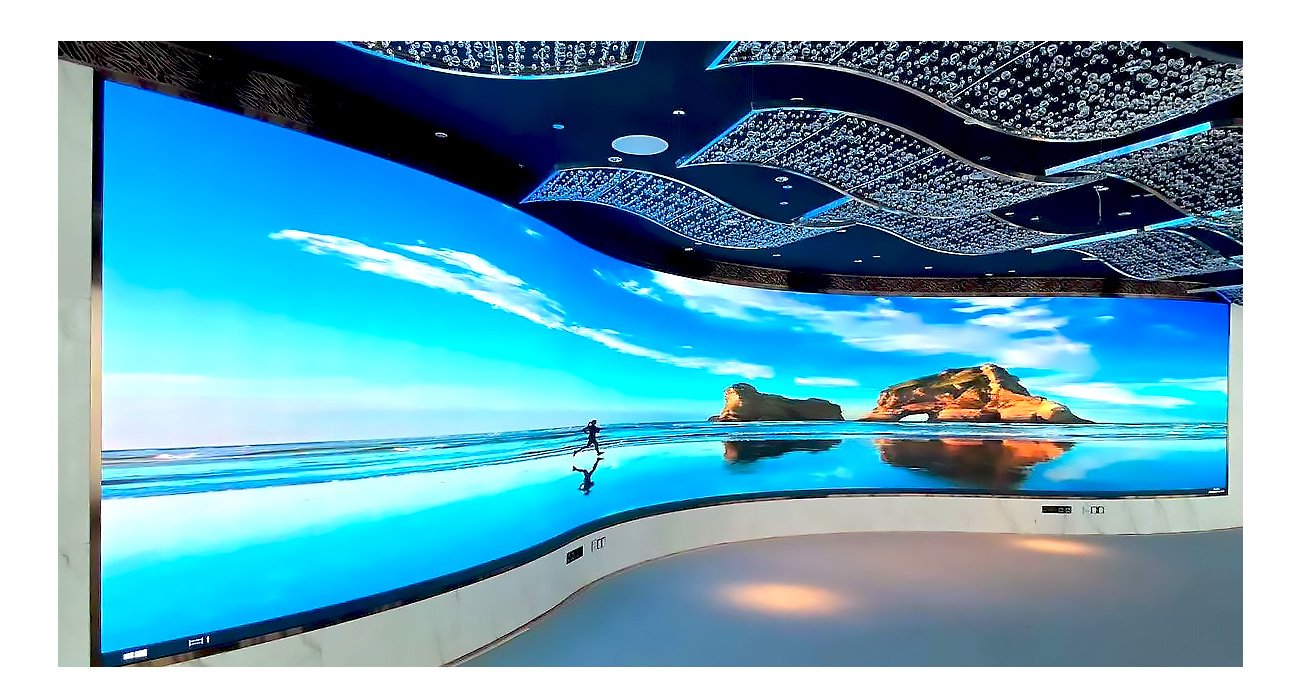 Customized Shape, Wide Application
EagerLED flexible LED sign can be customized any shape as customer's need, can be used in various fields and application,
such as shpping center, mall, bar, disco, stage, indoor building, outdoor buliding, television, exhibition, show.
Especially for all kinds of irregular buildings,EagerLED flexible LED screen is suitable very well.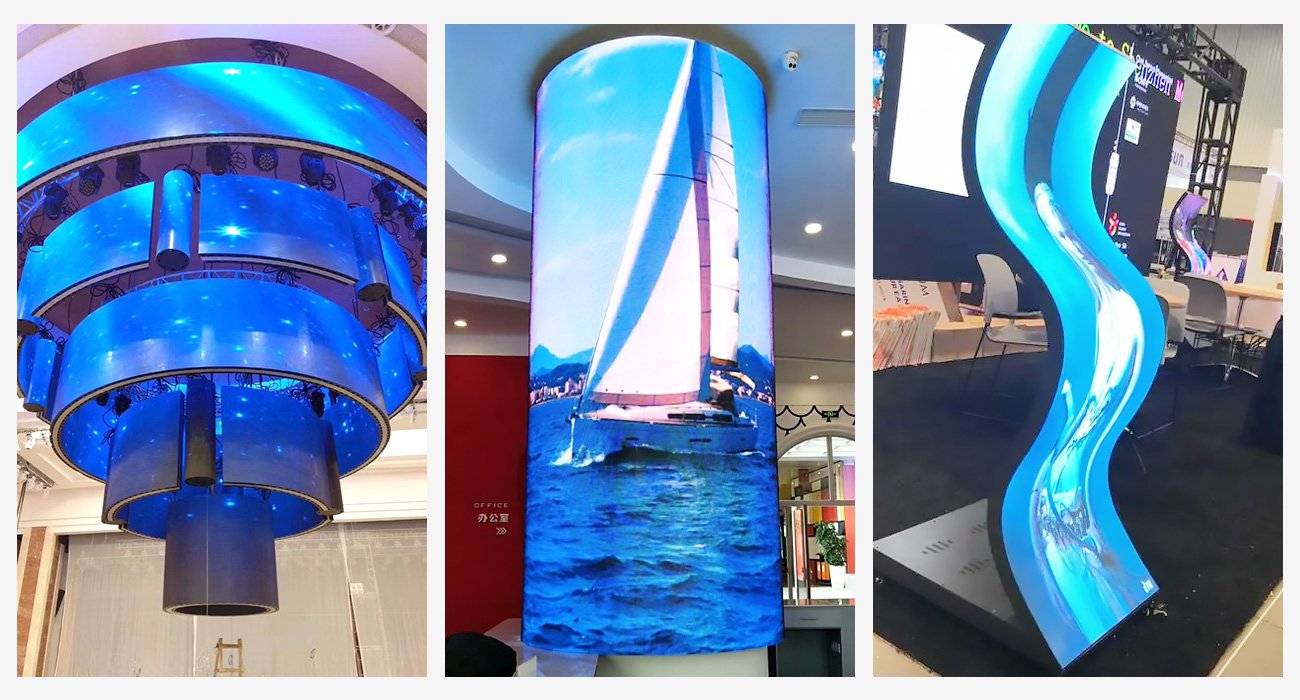 EA-Flex Indoor Soft Flexible LED Screen (240x120mm) Parameter
EA-Flex Indoor Soft Flexible LED Screen (256x128mm) Parameter
EA-Flex Indoor Soft Flexible LED Screen (320x160mm) Parameter